Cozumel Travel Tips
Cozumel is a paradise where tradition, flavor, and joy come together. You will always find a friendly face and a warm welcome to make your stay an unforgettable one. Check out our Cozumel travel tips so you can take the best out of Cozumel.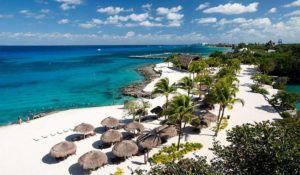 Best things to do in Cozumel
Faro Celerain Eco Park
Palancar beach
Paradise Beach
El Museo de la Isla de Cozumel (Island Museum)
San Gervasio Ruins
Find tours and activities with Jeep Tours Cozumel.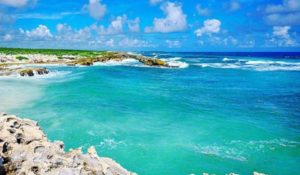 Best months to travel
Cozumel Travel Tips. The best time to visit Cozumel is from March to June when the island enjoys daytime temperatures around 90 degrees Fahrenheit and nighttime temperatures in the mid-70s. This short summer season is a sweet spot for visiting Cozumel: You'll avoid the hurricane season and score a great hotel deal along the main thoroughfare in San Miguel. Plus, droves of sea turtles make their nests on the island in the summer, so this time of year is perfect for nature enthusiasts.
How to save money in Cozumel
Pay as the Mexicans do. Most places accept U.S. dollars, but you will usually get a better deal in pesos.
Avoid unnecessary expenses; there are some items that you can buy in your local grocery will save you some bucks. For example, pack your sunscreen, you can buy your sunblock in Cozumel, but you'll probably pay double. Don't forget the sunglasses, hats, and bug spray, either!
What to eat
Meals in Cozumel are built on a foundation of shellfish, seafood and common Mexican staples like beans, salsa, and tortillas. Many of the best restaurants in town offer local seafood, including affordable lobster dishes. Most can be found in downtown San Miguel, in addition to a number of local food stands that offer cheap, local fare that is ideal for a quick snack.
Getting Around Cozumel
Because so many activities are centralized in San Miguel, there is very little need for a vehicle. But if you're going beyond the downtown area or staying in one of the hotels on the west side, a rental car is a good investment. The best way to enjoy the amazing views of the island is on a jeep. If you do decide to drive, your U.S. driver's license is valid in Mexico.
We hope that you have the best vacation ever on Cozumel and we hope that you enjoy our excursions. Contact us for more information.